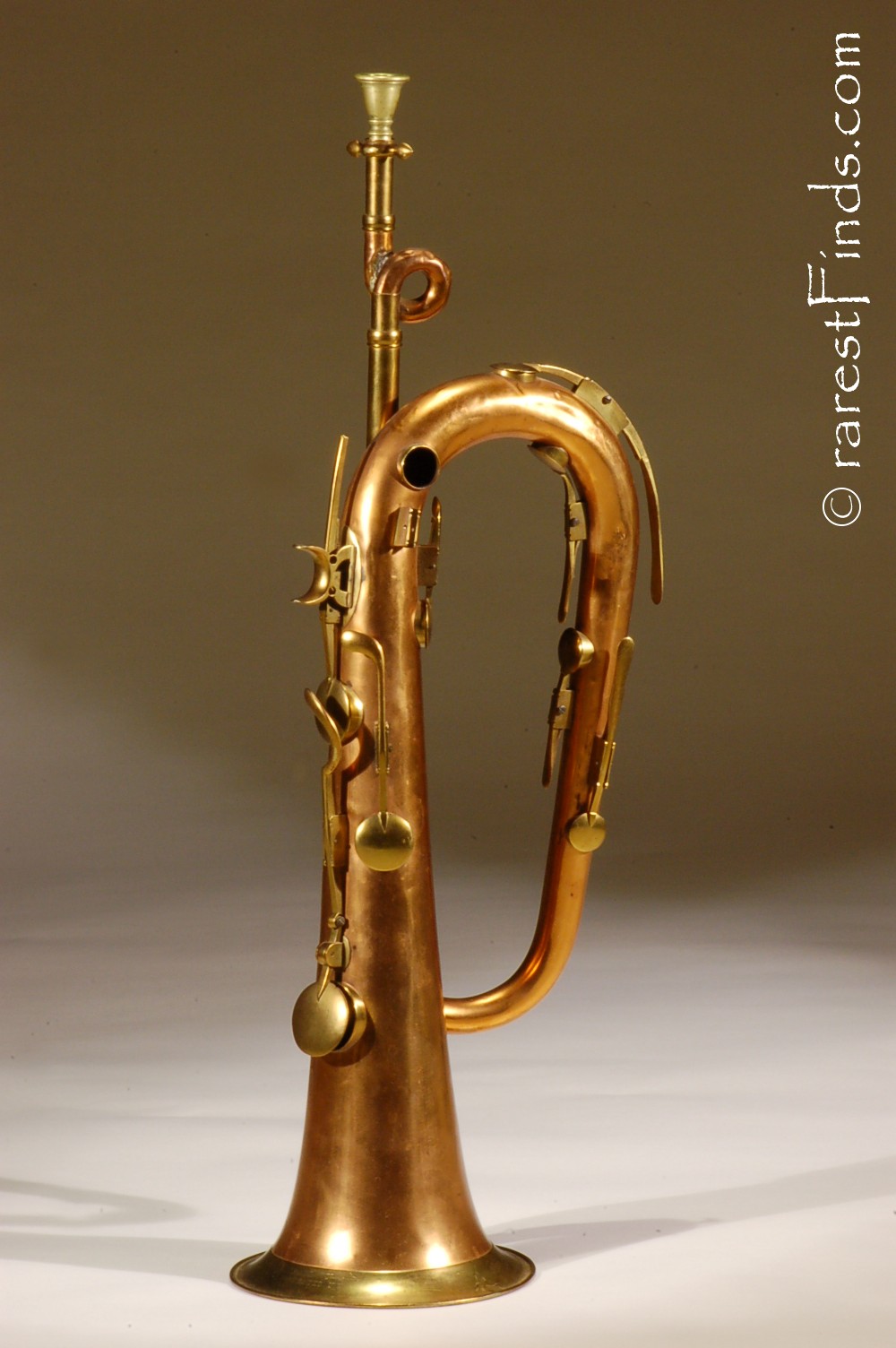 Samuel W. Richardson was born in 1803 in Connecticut. By 1832 he was living in Winchester, NH working for Graves & Co. It was here where Richardson learned to build some of the finest brass instruments.
Eventually Richardson moved to Rochester, NY. Beginning in 1847, Richardson set up shop as an instrument maker in Rochester, New York, with address, Curtis Building, h. 47 N. Clinton. For whatever reasons, Richardson was not successful in selling instruments and was thereafter listed as an upholsterer, a foreman in a perfumery factory, a patent leg maker (in 1866, after the civil war there had to be a great demand for artificial legs), and also as a machinist.
His instruments are of the highest quality and finest workmanship but due to his limited success as a manufacturer of instruments only four are known at this time.
Samuel W. Richardson died around 1872.
read more>>
Posted on 11 Sep 2020, 00:07 - Category: Musical Instruments
Edit - Delete
No comments posted yet.
Your Comments are welcomed, add one!
(no email-sign-up or other gimmick necessary, just start blogging away... I do not plant any cookies on your hard drive either!)